Lone Pine - West Coast IPA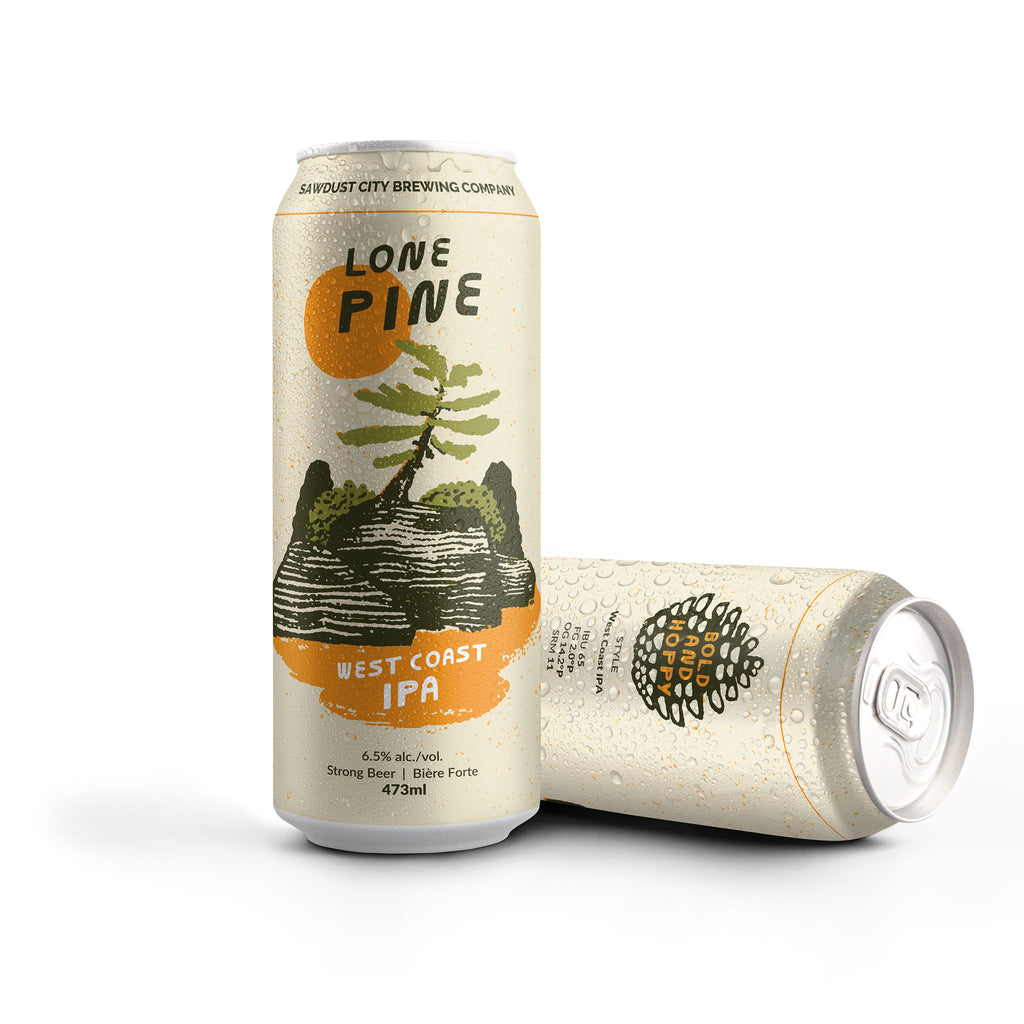 6.5% alc./vol.
BOLD | HOPPY | PINEY
You approach the solitary windswept pine as it sits stoically upon its tiny perch of Canadian Shield and you wonder to yourself, "Why does this beautiful tree stand alone?" Then as you step closer, in awe of its majestic splendour, a branch blows down and slaps you right across your face. Sawdust City's Lone Pine IPA is aggressively hopped and bursting with flavours of pine and citrus, loaded with mounds of hops and balanced with a blend of 4 different malts. Like that truculent tree, each glass is like a pine bough across your face.
Our flagship IPA!
INGREDIENTS
Water:
Pure Muskoka Water
Barley/Malt:

Canadian 2-Row, Crystal 45, Caramunich Type 1, Carafoam

Hops:


Summit, Simcoe, Columbus, Chinook



Yeast:


California Ale
NERD NUMBERS

IBU:
OG:
FG:
SRM:
65
14.2°P
2.0°P
11
Cellarable:
Glassware:
LCBO
Label Artist:
No
IPA Glass

LCBO#

398263

Sandi Falconer